Wait! Wait!
---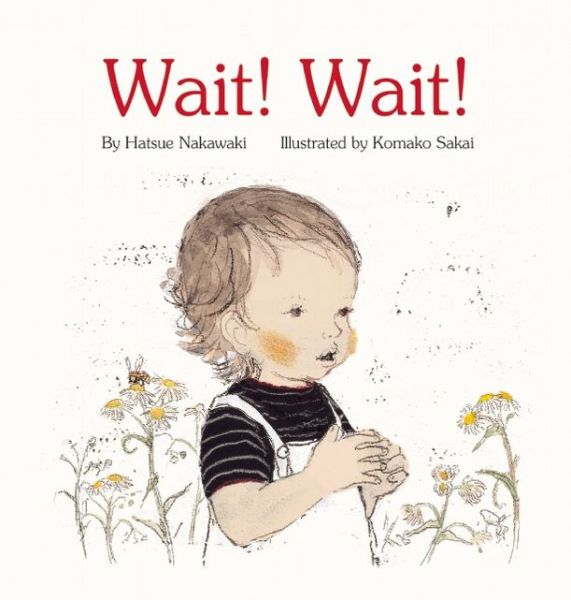 A series of typical toddler encounters are captured in a few simple lines of text accompanying illustrations that excel at depicting both the fascination and frustration that are part of a toddler's experience. The story is told in pairs of page spreads. Over the course of the picture book, the young child on the cover notices a butterfly, a lizard, and two pigeons. "Wait! Wait!" But just as the child gets closer, the creatures flutter or wiggle or flap away. Help finally comes in the form of a grown-up, who picks the child up to ride, shoulder-high. Hatsue Nakawaki's art has a nostalgic but not sentimental feel, and masterfully reflects the physical relationship of small children to the world around them. There is rich word choice in the spare text. ©2014 Cooperative Children's Book Center
Illustrated by Komako Sakai
Translated by Yuki Kaneko. Translated from Japanese. Originally published in Japan.
CCBC Age Recommendation: Ages 1-3
Age Range: Babies/Toddlers (birth – 3)
Format: Picture book
Subjects: Japanese and Japanese Americans Nature/Environment Observation Patience Toddlers
Diversity subject: Asian
Publisher: Enchanted Lion
Publish Year: 2013
Pages: 24
ISBN: 9781592701384

CCBC Location: Picture Book, Nakawaki