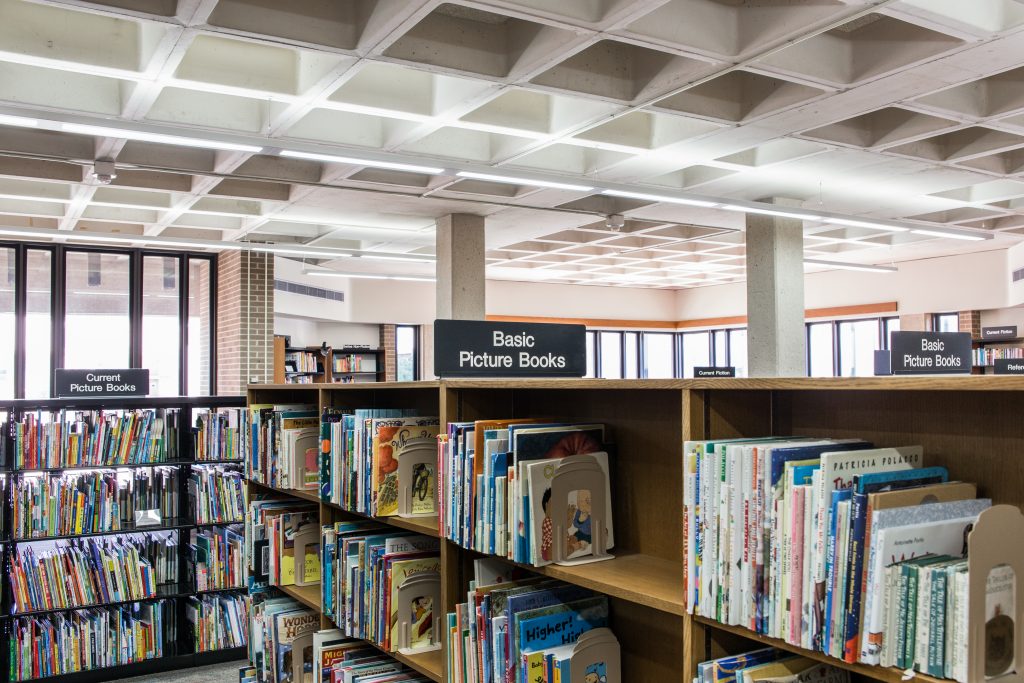 The Cooperative Children's Book Center is made up of several special collections, each with its own distinctive character. All CCBC Collections are included in the UW-Madison electronic catalog.
Current Collection: a collection of review copies of the many new trade books published/distributed in the United States for children and young adults in the past 12 to 18 months. This collection is used by librarians and teachers visiting the CCBC in its role as a statewide book examination center so they can do hands-on book examination as they make selection decisions. Books considered for the CCBC's annual best-of-the-year list, CCBC Choices, also come from the Current Collection
Basic Collection: a selection of children's and young adult trade books older than 18 months that are recommended for school and public libraries, including a wide range of diverse books. This collection is used as we work with preservice and practicing teachers as they work on projects or work to select trade books for inclusions across the K-12 curriculum in their school or district.
Historical Collection: a small collection of U.S. trade books reflecting the history, mission and vision of the CCBC, as well as selected books significant in the history of children's and young adult literature, with an emphasis on 20th-century publishing, including a collection of first and significant printings of Newbery and Caldecott Medal Books.
Reference Collection: current and historical materials related to literature for young, including general information about children's literature, biographical materials on authors and illustrators, and resources on intellectual freedom, multicultural literature, publishing, and review journals.