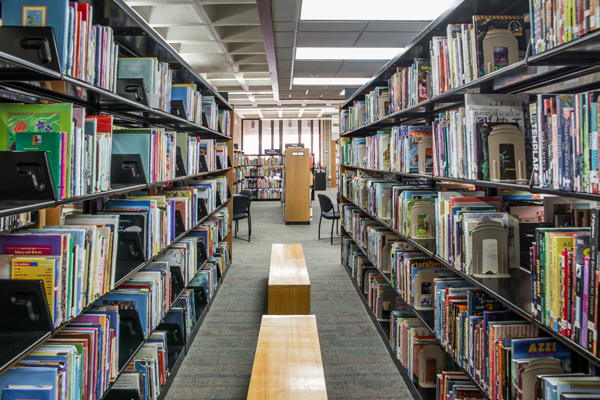 Whether you work in a school or public library, the CCBC has a wealth of resources and services to assist you.
Hands-on Book Examination
CCBC collections include review copies of the newest books for children and teenagers published in the United States. If you live in or near Wisconsin, we invite you to visit us and spend time doing hands-on book examination before you make your purchasing decisions. Contact us to schedule your visit so you can make the most of your time spent at the CCBC. (Check out our Book of the Week review to see some recently published titles CCBC staff especially appreciate.)
Assistance with Book Challenges
The CCBC Intellectual Freedom Information Services provide Wisconsin school and public librarians facing potential or actual book challenges with book-specific information. We also invite you to ask questions about intellectual freedom issues through our online What IF. . .  forum. And we have links to intellectual freedom resources and information here on our website as well.
Reference Services
Contact us if you have a specific question or concern related to children's and young adult literature, from help identifying books for use in the curriculum to assistance with patron requests.
Workshops and Presentations around Wisconsin
Find out about our hands-on workshops and presentations for librarians and educators.
Web Resources