To print a CCBC booklist, click on a list below and then use your browser's "Print" command. You can also select books from one or more booklists to create a custom list, which can also include books from the CCBC-Recommended Book Search.
My Brother Is Away
---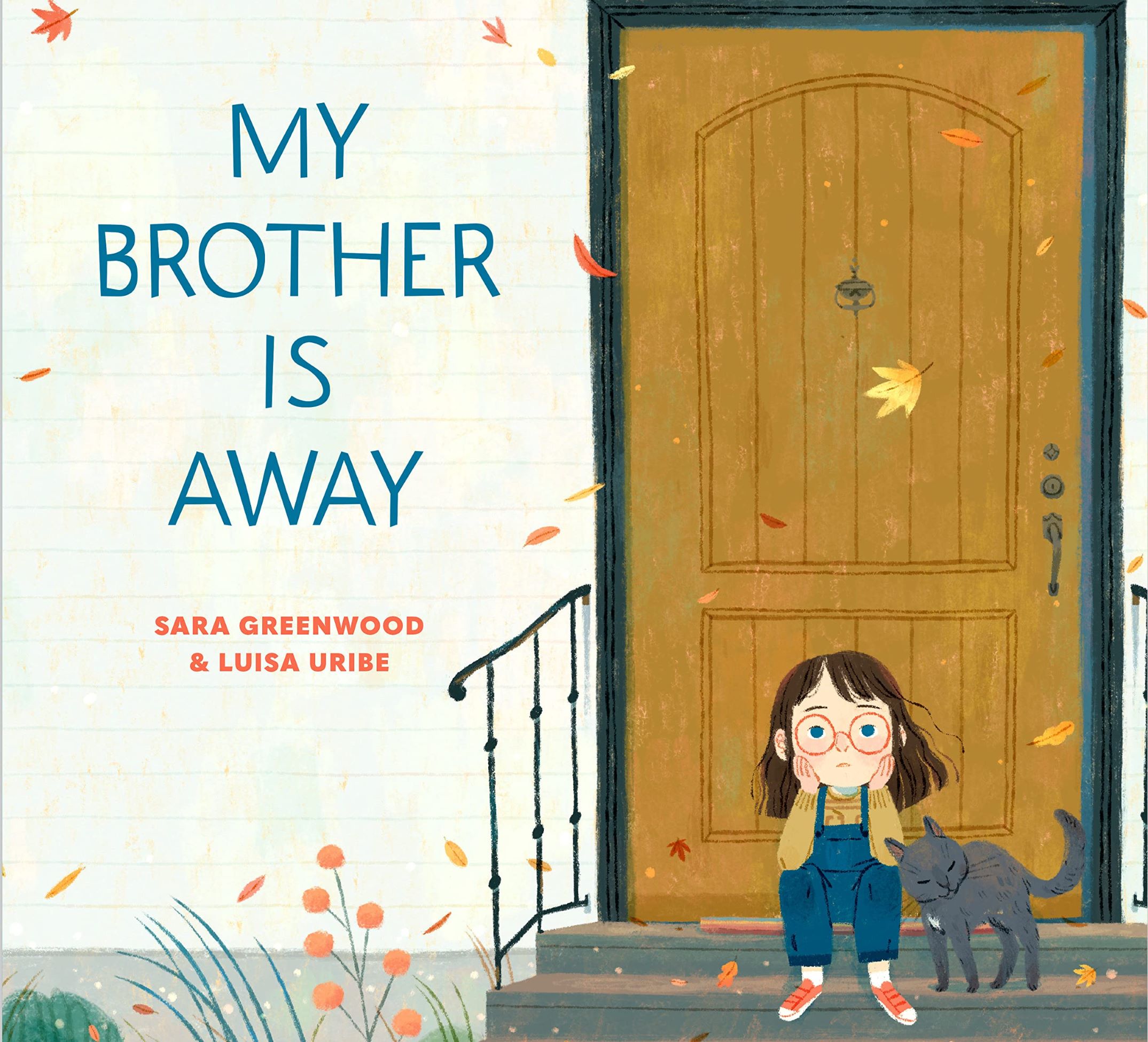 A picture book from the perspective of a white young girl whose older brother is in prison builds to this reveal partway through; at first readers and listeners only know he's away, and the girl misses him. She remembers how he used to hold her on his shoulders to look at the stars; he read to her; he sometimes called her "silly goose." And she lies when someone asks her where he is. But one day a girl at school says, "I saw your brother on the news … He did something bad." A flood of other feelings rise; the girl is mad at her brother for doing a bad thing that meant he had to go away. Her parents listen and comfort and say they'll be going to see her brother soon. The girl isn't sure what to expect on the visit, and she wonders if she's grown, and whether he'll remember her. Then he comes through a door. "There's my silly goose," he says, wrapping her in a hug. A quiet, deeply felt story that leaves space for children to connect and fill in blanks in ways that work for them also offers reassurance, including the girl's realization that she isn't the only one whose brother (or father, or uncle) is away. The author writes that her own brother was in prison during much of her childhood in a note that follows this much-needed picture book. Honor Book, 2023 Charlotte Zolotow Award ©2022 Cooperative Children's Book Center
Illustrated by Luisa Uribe
CCBC Age Recommendation: Ages 4-8
Age Range: PreK-Early Elementary (Ages 4-7) Grades 3-5 (Ages 8-10)
Format: Picture book
Subjects: Families Feelings/Emotions Jail and Prison Siblings

Publishers: Random House, Random House Studio
Publish Year: 2022
Pages: 32
ISBN: 9780593127162
CCBC Location: Picture Book, Greenwood
Can't find what you're looking for? Our Recommended Book Search includes subject access to CCBC-recommended titles based on subject headings created by our staff.