To print a CCBC booklist, click on a list below and then use your browser's "Print" command. You can also select books from one or more booklists to create a custom list, which can also include books from the CCBC-Recommended Book Search.
The Rough Patch
---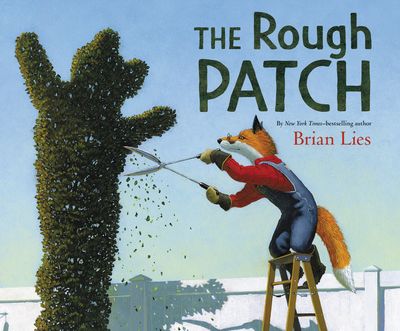 "Evan and his dog did everything together." Their favorite among many things is working in Evan's garden. "But one day, the unthinkable happened." The death of Evan's dog sends him into a spiral. First Evan destroys the garden, then he lets "spiky," "prickly" weeds take over. But he leaves a rogue pumpkin vine that creeps under the fence into his garden alone—it's prickly and twisty, too. Soon he begins to tend the vine. Come fall, he takes the pumpkin to the fair, where he spends time with friends and wins third prize: ten dollars "or one of the pups in that box." A story written with vivid, visceral language shows that sadness can lead to anger but the two emotions are not the same. Lush acrylic, oil, and pencil illustrations show Evan as an anthropomorphized fox, allowing kids space to consider their own feelings without being overwhelmed in a story in which grief and love go hand-in-hand, but with time so do hope and healing. Highly Commended, 2019 Charlotte Zolotow Award ©2019 Cooperative Children's Book Center
Illustrated by Brian Lies
CCBC Age Recommendation: Ages 5-8
Age Range: PreK-Early Elementary (Ages 4-7) Grades 3-5 (Ages 8-10)
Format: Picture book
Subjects: Animals (Fiction) Death and Dying Grief and Loss Hope and Healing

Publishers: Greenwillow, HarperCollins
Publish Year: 2018
Pages: 40
ISBN: 9780062671271
CCBC Location: Picture Book, Lies
Can't find what you're looking for? Our Recommended Book Search includes subject access to CCBC-recommended titles based on subject headings created by our staff.