To print a CCBC booklist, click on a list below and then use your browser's "Print" command. You can also select books from one or more booklists to create a custom list, which can also include books from the CCBC-Recommended Book Search.
Pride Colors
---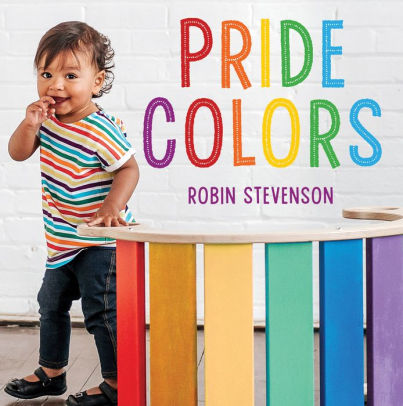 A concept board book uses the rainbow Pride flag to teach young children about colors. Rhyming text identifies each color followed by a loving and affirming statement directed at the child audience. ("A bright red heart, a little star. I love you just the way you are.") Full-page photographs of racially diverse children, either alone or in the arms of their LGBTQ+ parents, accompany the text. The final rhyme mentions Pride Day by name opposite a photograph of a child wearing a rainbow tutu and carrying a tiny Pride flag. More than simply being inclusive, this book celebrates and embraces LGBTQ+ families. A page of back matter offers a brief explanation of Pride Day and lists the meaning of each color of the flag. ©2020 Cooperative Children's Book Center
CCBC Age Recommendation: Ages birth - 3
Age Range: Babies/Toddlers (birth – 3)
Format: Board book
Subjects: Affirmation Colors (Concept) Families LGBTQ+ Persons Stories in Rhyme
Diversity subjects: Multicultural General LGBTQ Character/Topic LGBTQ Family
Publisher: Orca
Publish Year: 2019
Pages: 26
ISBN: 9781459820708
CCBC Location: Picture Book, Stevenson
Can't find what you're looking for? Our Recommended Book Search includes subject access to CCBC-recommended titles based on subject headings created by our staff.