Absolutely, Positively Not ...
---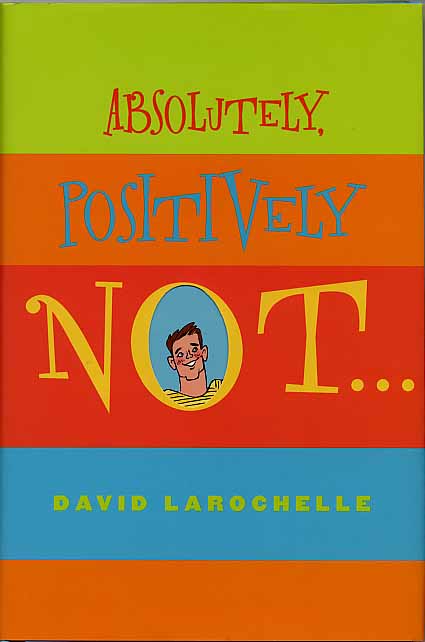 Sixteen-year-old Steven is harboring a deep secret: he loves to square dance. But Steven has another secret, too: he thinks he might be gay. Steven is sure that both are far from typical for a teenage boy living in his small Minnesota town, which he describes as the hockey stick capital of the world. In truth, Steven knows he is gay, but he doesn't want to believe it. As he navigates these and other challenges of his life in high school, from a crush on a (male) teacher to learning how to drive, Steven tries several questionable tactics in order to change his sexuality, all to no avail. David LaRochelle's extraordinary narrative is an exquisite balancing act with humor as its center point: he takes Steven from denial and aversion to a place of empowerment and self-acceptance in a story that is laugh-out-loud funny—offering witty commentaries on popular culture--even as it shines with moments of poignancy and truth. ©2005 Cooperative Children's Book Center
CCBC Age Recommendation: Age 12 and older
Age Range: Grades 6-8 (Ages 11-13)
Format: Novel
Subjects: Denial Gays Humor Identity LGBTQ+ Persons Small Town Life
Diversity subject: LGBTQ Character/Topic
Publishers: Arthur A. Levine Books, Scholastic
Publish Year: 2005
Pages: 224
ISBN: 9780439591096
CCBC Location: Fiction, LaRochelle
Can't find what you're looking for? Our
Recommended Book Search
includes subject access to CCBC-recommended titles based on subject headings created by our staff.