To print a CCBC booklist, click on a list below and then use your browser's "Print" command. You can also select books from one or more booklists to create a custom list, which can also include books from the CCBC-Recommended Book Search.
Binky
---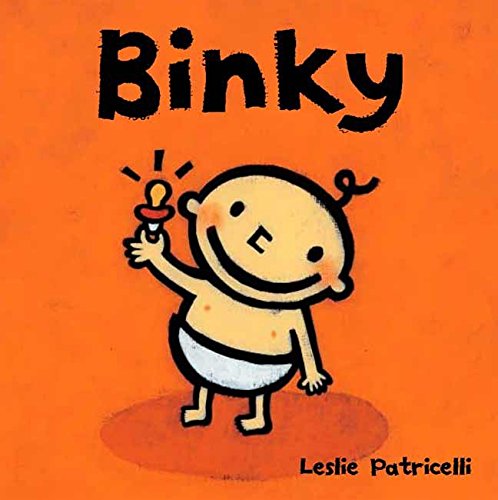 This engaging board book focuses on a typical beloved object of young children. "Where is Binky?" is the increasingly frantic query when a missing pacifier – aka "Binky" – sends its young owner searching all corners of the house. It's not under the couch or in the potty. Fishy doesn't have Binky, and neither does Mommy. Tension mounts, tears appear. It's Daddy to the rescue, finding Binky in the crib, "Just where I like it best." This book features heavily outlined illustrations on brightly colored board pages. Highly Commended, 2006 Charlotte Zolotow Award ©2006 Cooperative Children's Book Center
Illustrated by Leslie Patricelli
CCBC Age Recommendation: Ages 1-3
Age Range: Babies/Toddlers (birth – 3)
Formats: Board book Picture book
Subject: Babies

Publisher: Candlewick
Publish Year: 2005
Pages: 24
ISBN: 0763623644
CCBC Location: Picture Book, Patricelli
Can't find what you're looking for? Our Recommended Book Search includes subject access to CCBC-recommended titles based on subject headings created by our staff.