by Madeline Tyner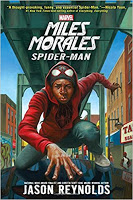 With the ever-growing call for #OwnVoices books in youth publishing, we delved deeper into the CCBC's 2017 diversity stats, with a particular focus on #OwnVoices books. In this post, we examine the African/African American #OwnVoices books and consider creator roles, book type, and countries and cultures that are represented.
First, a bit of background: To compile the CCBC diversity statistics, we consider the race/heritage of primary characters, and of secondary characters who appear throughout the story and have a strong bearing on the plot. Consider, for example, Jason Reynolds's Miles Morales: Spider-Man. The primary character, Miles, is Afro-Latino, so this book belongs in both the African/African American and Latinx categories. Miles's Korean American best friend, Ganke, is a significant secondary character, so this book is also included in the Asian Pacific/Asian Pacific American category. 
For picture books, we also note the number of times a character appears in the illustrations. For instance, if a book with a white primary character has an African American secondary character who only appears on 3 out of the 32 pages, it's unlikely that we'll count that book in the African/African American category.
Apart from characters, we consider other significant content. If a book is set in Tanzania, for instance, it is included in the African/African American category. Likewise, a Mexican folk tale with
animal characters would be included in the Latinx category, and possibly, depending on the original source of the tale, First/Native Nations.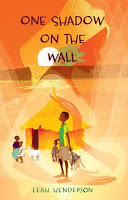 Each book is, of course, different, and the process is somewhat subjective. We always consider characters and content within the context of each individual book, and we strive for consistency in our counting.
As of our most recent count, we received a total of 354 books with significant African or African American characters and/or content published in 2017. Of these, 111 were #OwnVoices: They had at least one author and/or illustrator of African descent.

Creator Roles
Of the 111 #OwnVoices books:
95 had African/African American authors
41 had African/African American illustrators
Of the 111 #OwnVoices books, 62 were illustrated. Of these 62 illustrated books:
24 had an African/African American author, a non-African/African American illustrator
15 had a non–African/African American author, with an African/African American illustrator
25 had both African/African American authors and illustrators
Of the 111 #OwnVoices books:
26 (23.42%) were picture books
54 (48.65%) were fiction
31 (27.93%) were nonfiction (including one graphic novel)
Percentage of #OwnVoices in Countries/Cultures Represented
Below is a list of countries/cultures represented in the books we received. The percentage is the number of #OwnVoices books out of the total number of books representing that country/culture. For example, we received a total of 4 books about Haitian Americans, and 1 of those (25%) was #OwnVoices (OV).
Characters of African descent (unspecified fantasy setting): 0 of 2
African American: 88 of 260 (33.85% OV)
Haitian American: 1 of 4 (25% OV)
Nigerian American: 0 of 1
Trinidadian American: 2 of 3 (66.67% OV)
African Canadian: 2 of 5 (40% OV)
Jamaican French Canadian: 1 of 2 (50% OV)
Caribbean (unspecified location): 0 of 1
Cuban: 0 of 7
Haitian: 0 of 2
Jamaican: 1 of 4 (25% OV)
St. Lucian: 0 of 1
West Indian: 0 of 1
African British/Irish: 1 of 7 (14.29% OV)
Ethiopian British: 0 of 1
Jamaican British: 0 of 2
Nigerian British: 2 of 2 (100% OV)
African Brazilian: 0 of 1
African French: 0 of 2
African Australian: 0 of 1
African (unspecified or multiple countries): 5 of 16 (31.25% OV)
Congolese: 0 of 3
Egyptian: 1 of 7 (14.29% OV)
Ethiopian: 0 of 2
Kenyan: 1 of 3 (33.33% OV)
Liberian: 0 of 1
Nigerian: 3 of 4 (75% OV)
Senegalese: 1 of 1 (100% OV)
South African: 2 of 4 (50% OV)
Tanzanian: 0 of 2
Ugandan: 0 of 1
West African: 0 of 1
Zambian: 0 of 1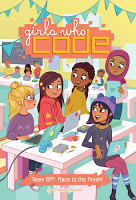 We observed that books with African/African American characters written by non–African/African American authors often feature diverse casts of characters that include one or two characters of African descent. This is true for both picture books (e.g. Hats Off to You! written by Karen Beaumont and illustrated by LeUyen Pham) and fiction (The Devils You Know by M.C. Atwood), although it is most noticeably a common characteristic of chapter book series (e.g. "Girls Who Code" series by various authors).
Picture books with authors and/or illustrators of African descent more often contain cultural identifiers or address race in some way (e.g. In Your Hands, written by Carole Boston Weatherford and illustrated by Brian Pinkney; and Justice Makes a Difference, written by Dr. Artika Tyner and Jacklyn Milton and illustrated by Jeremy Norton and Janos Orban) than do picture books by non-African/African American authors and illustrators.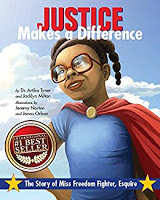 There were also quite a few picture books written by non-African/African American authors and illustrators with a protagonist who definitively appears to be of African descent in the illustrations, although cultural and racial identifiers are absent from the text (e.g. Jabari Jumps by Gaia Cornwall; and We Love You, Rosie, written by Cynthia Rylant and illustrated by Linda Davick)