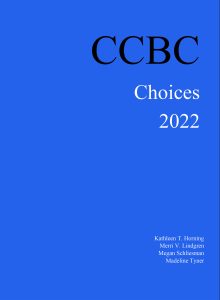 CCBC Choices 2022, the most recent edition of the CCBC's annual best-of-the-year list, is now available.
CCBC Choices 2022 recommends 273 books for children and teens published in 2021. The fully annotated booklet, available as a pdf for viewing and downloading, incudes observations about the 2021 publishing year.
All of the books recommended in CCBC Choices 2022 are also part of the searchable CCBC-recommended books database.